Need a furnished space for rent in Turin or a classic rental?
We offer serviced spaces and classic rentals in modern buildings in Turin (Volpiano).
---
FURNISHED SPACES IN TURIN AND MORE
Furnished space rental and conventional rental solutions
Our Business Centre, 599 Europa Coworking in the Canavese region, offers spaces and services for business in various ways.
In fact, companies can choose to rent a part-time coworking space, a reserved office with more than one workstation, either per day or for longer periods of time.
We also manage some generously sized spaces in the classic rental mode (i.e. with 6+6 rental contracts, as required by law). Among these, we also have spaces that can be used as a warehouse or premises that are ideal to use as an office where you will find everything tailored made and easy to manage. From the energy providers to the choice of furniture and equipment.
---
The flexible solution to take advantage of networking with others
Minimal effort and very little planning to work in a well-kept and exclusive location. You get fast connectivity and all utilities included. From broadband to room cleaning.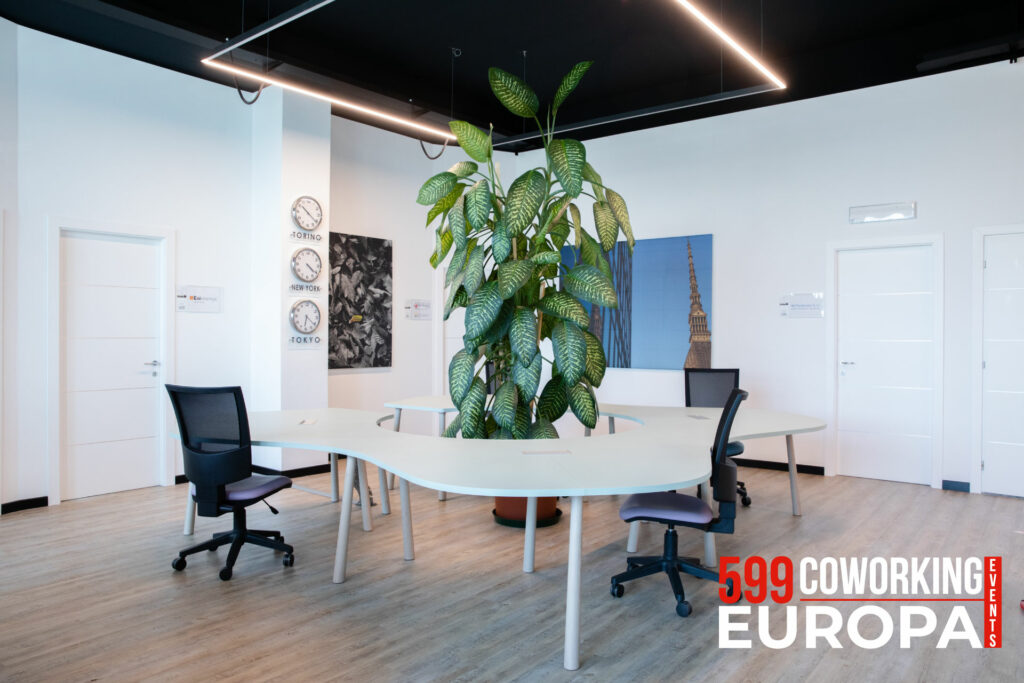 Coworking is an important resource for you and your business. It helps you by simplifying everything, and you will work in a professional environment at a very low cost. You will have a predefined price and you will be inspired by the atmosphere inside. You will find other people like you, open to fruitful relationships that are useful to expand your business and theirs.
If you wish, you can use our roundtable rooms to meet colleagues or staff in a professional and well-kept environment. You can use them as needed, without incurring fixed costs – just a fee for as long as you really need them.
Do you want to know more about coworking and what your working life will be like in this space?
---
Your privacy at a pre-established, all-inclusive cost
A day office is a solution that has become more and more popular and valued by companies and professionals in recent years. It offers a higher level of privacy than coworking and the same flexibility of use.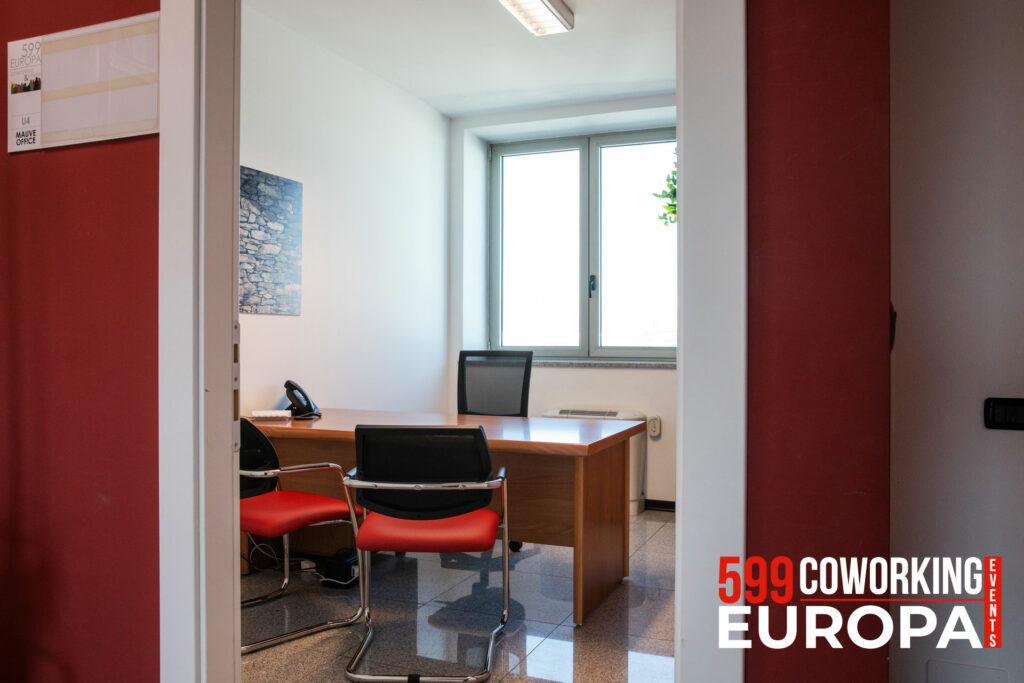 A day office offers a private and professional space in an organised building, typically a Business Centre.
A day office is a pay-per-use solution for a professional space. It can be used on an occasional basis, but also on an ongoing basis at those times when you need a backup location where you can work or meet someone.
It is often used for interviews, or as a reference point for people who move around a lot.
Would you like to know the benefits and some essentials to bear in mind when choosing a day office in Turin?
---
furnished space for rent: your trouble-free comfort zone in Turin
Leased furnished offices in Turin (or long-term furnished offices) are a variant of temporary offices, which are rented for medium to long terms. These can range from a few weeks to several months.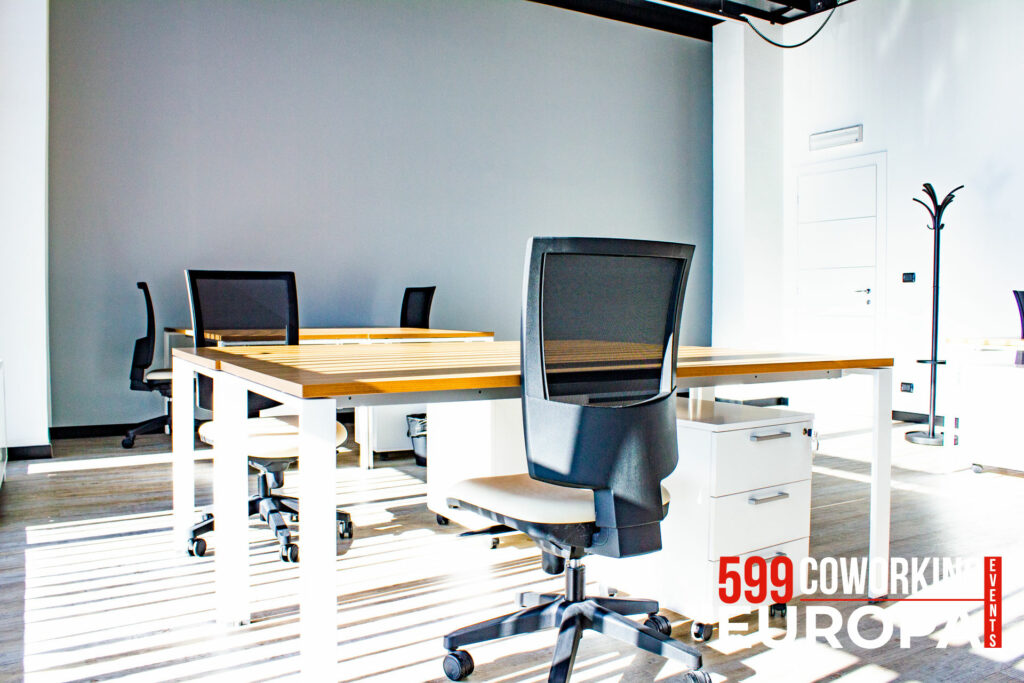 Normally, the service offered is similar to that of a day office, only that it is intended for those who prefer better contractual stability and a more intensive use of the assigned space.
Like in a day office, costs are determined when the agreement for complex service supply (office rental contract) is signed. In fact, the maximum times for using the furnished space as well as any further flexibility for the customer for an early withdrawal are already agreed upon.
Would you like to know what is included and what services may be required in a furnished leased office in Turin?
---
COLLABORATION AND NETWORKING
Advantages of furnished space for rent in Turin
In business centres we often find dynamic companies or promising start-ups, which take advantage of the contractual flexibility offered by the services of office centres to invest the available liquidity in their core business, using only flexible tools for all the non-strategic needs of the company.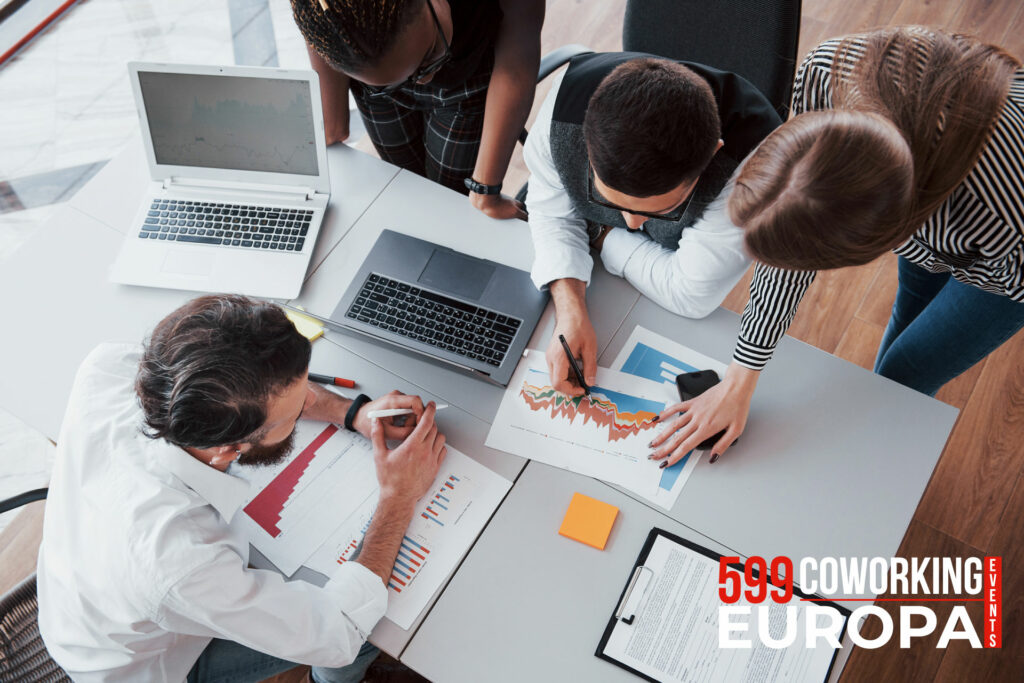 It is precisely for this reason that you will find professionals of many different fields in these offices. The standard clients of our services are freelancers, micro-enterprises and SMEs. Companies ready to expand their non-strategic opportunities to possible partners like you.
Very often the economic 'fabric' within the business centre is an interesting network to expand your business, and could create the perfect opportunity or partnership. This is why we believe that renting a furnished space outperforms classic rental. Which we do offer, anyway. In short, the choice is yours!
---