DOMICILIATION IN TURIN
Domiciliation in Volpiano: the ideal domiciliation services
Domiciles that can be provided and the specific features of this type of service.
Domiciliation services in Turin have now become so varied and customisable that it should be clarified in detail what they are. We will therefore discover the features of each type of domiciliation, as well as outline its characteristics.
---
POSTAL DOMICILIATION
Your postal address in Turin
Postal domiciliation in Turin is one of the most popular services in business centres. Thanks to this service, you will have an address in the province of Turin where you can create a physical address for your company. You can report this address in your company documentation. It is also often considered a business address, and it is used to indicate your physical presence in the area to potential customers. Companies often take advantage of the flexibility and convenience of these services to add new opportunities to their business. A postal address in a business centre will help you to save on the costs of your physical presence in the area.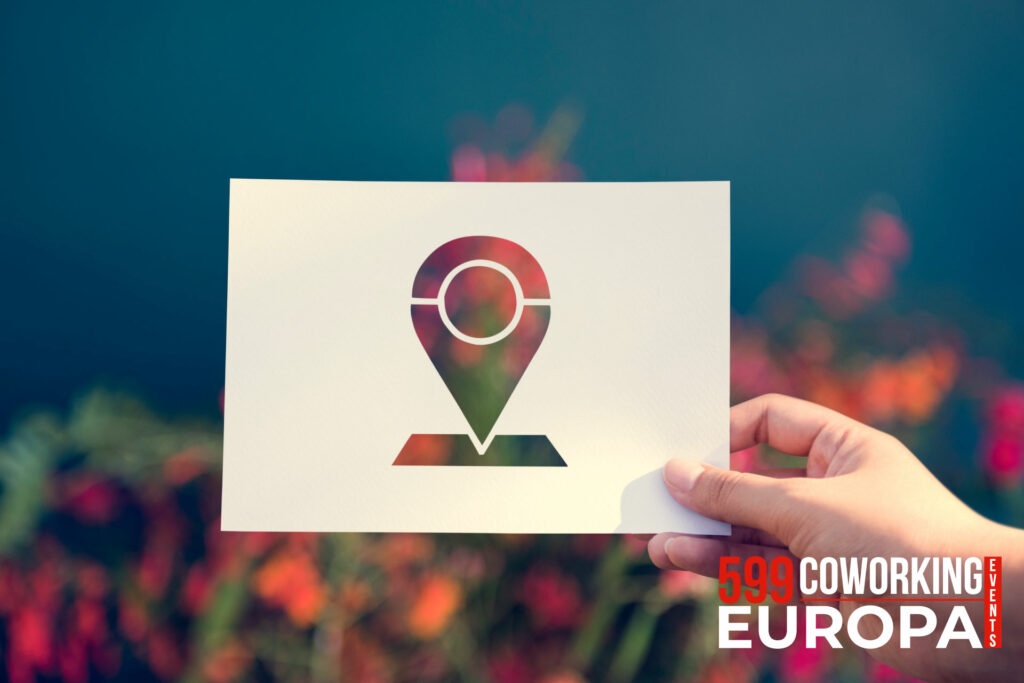 Whatever your profession or work, a postal domiciliation could be the solution to have a physical presence in Turin, Piedmont and Italy. Postal domiciliation actually offers you an address where you can receive:
letters
parcel
packages
corrispondece without legal valure
We will handle your postal mailing for you. In addition, you can report the address of our Business Centre on your business cards, letterheads and all corporate documentation.
Please note that postal domiciliation is not valid to receive communications of legal value. If you need such a service, you will have to activate a more comprehensive service, such as legal domiciliation.
Do you want to know more about the postal address service?
---
LEGAL DOMICILIATION
Your legal registered address in Turin
Choosing a legal domicile is a solution adopted by many companies in order to receive mailing of legal value at an address other than that of the headquarters. You can communicate the address of the registered office upon setting up the company or change it later.
At 599 Europa Coworking, we handle information diligently. Correspondence of legal value is handled with attention to privacy and confidentiality. In addition to receiving packages, parcels and legal value mailing for you, we will quickly and flawlessly notify you of any information on the mailing received.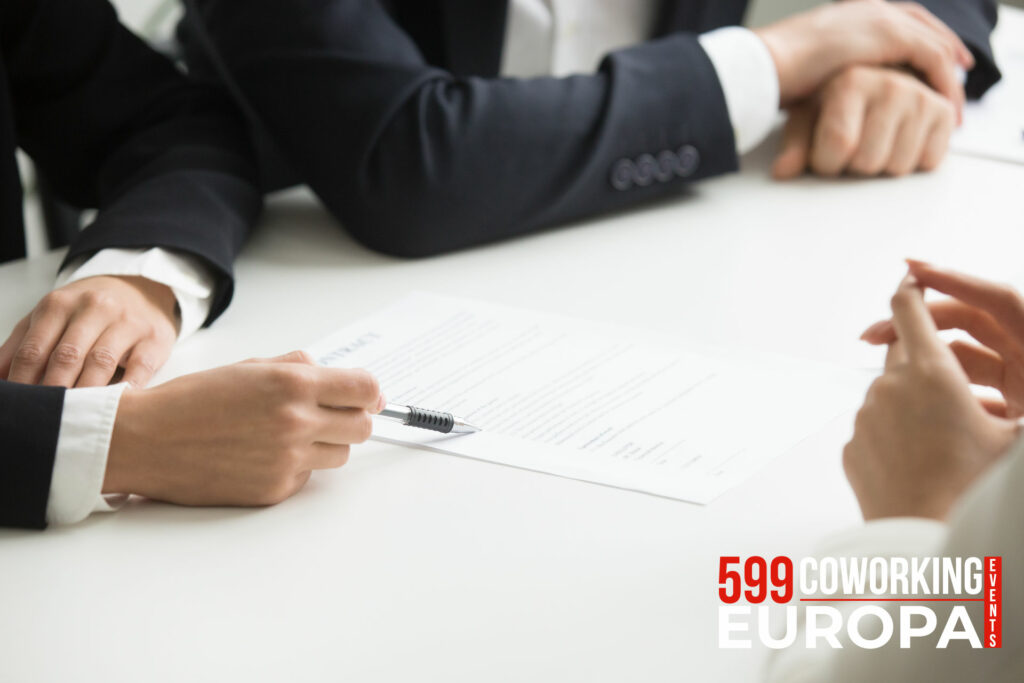 If you are the owner or manager of a company, and use legal domiciliation, you can declare our business centre in Volpiano, Turin, as your registered office. Legal domiciliation offers a de facto postal address and the possibility of collecting legal documents. So we can receive for you:
letters
parcels
packages
correspondence of legal value
documents of legal value
We will handle your postal and legal correspondence. In addition, you can report the address of our Business Centre as your registered office on your business cards, letterheads and company registration documents.
Do you want to know more about the registered office address service?
---
BUSINESS DOMICILIATION IN TURIN
Let's see how postal domiciliation in Turin works
If you activate a postal domiciliation in Turin, you will use the address and street number to publish them in your institutional documentation: business cards, letterhead, website and brochures. You can use the address to create a My Business page associated to your business and brand in Google Maps.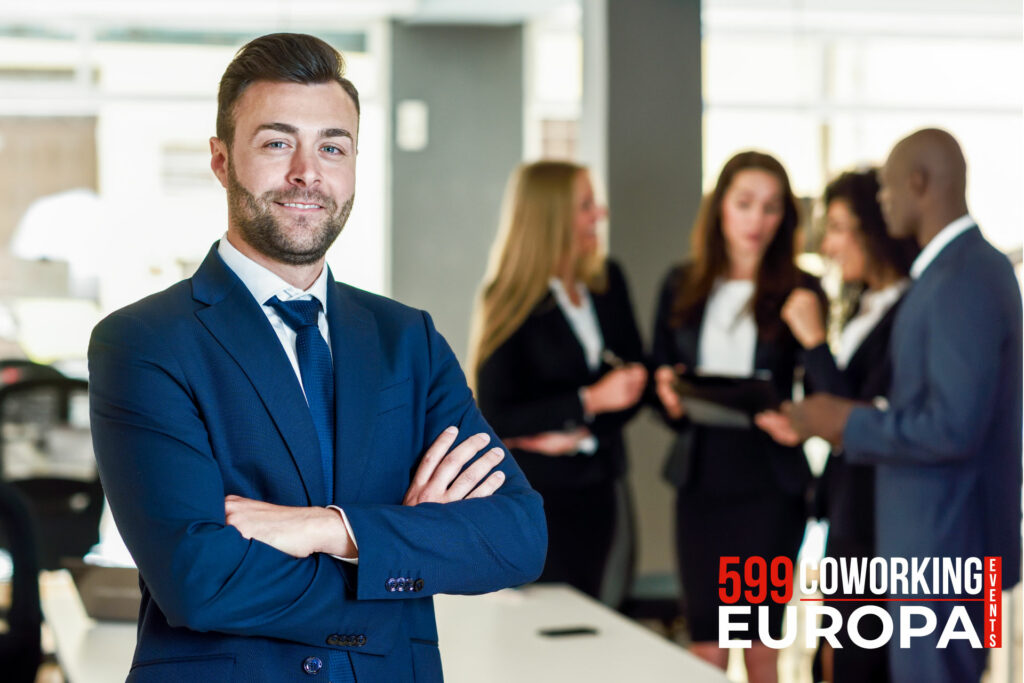 All this can create new business opportunities for you. You will improve your image compared to your competitors if you use the domiciliation service of 599 Europa Coworking. Sometimes to close important negotiations, offering a better perception of yourself would suffice. You will provide more confidence to clients or partners, who will certainly appreciate it. It is also an important reference to place a flag with a domicile in a city where you are not present.
The Business Centre staff will simply collect your letters, packages and parcels. They will notify you of the documents collected. The mailing received will be handled strictly following your instructions. They can be filed, pending collection. Or they can be forwarded, scanned, or emailed and filed. Postal delivery in Volpiano, in the province of Turin, is a presence in the north-west of Piedmont. The office is located away from the traffic and restrictions of the city of Turin. It will be easier for you to reach us, and to take advantage of the other convenient services of our Business Centre in Volpiano. In fact, if you need to, you can use our furnished space rental service . Or you can organise events in our event rooms in Turin. Your convenient postal address in Turin, an opportunity for your business.
---
LOCATION
Find out why the building and the area are important
The location just off the Milan-Turin motorway is highly strategic. The postal address is the starting point of projects between business centre and clients. Depending on requirements, a telephone number can be added to the service so that you have a virtual secretary in Piedmont. It can be complemented with the rental of a shared coworking space on a time basis. If you prefer more privacy, you can rent private offices only for the time needed. Do you need to meet clients or colleagues? Rent roundtable rooms by the hour in Turin. If you would like to receive legal mailing at the Business Centre address, you can 'upgrade' your postal address to the status of a registered office.
The service can be activated in just a few hours following the request. A professional service that will safeguard your privacy.
Activation of legal domiciliation to receive documents of legal value
Do you want to know more about our offices? Or about our rooms? Would you like to customise certain aspects of the design of the spaces in which you will work or hold events? Would you like to know some specific contractual aspects in detail? Would you consider trying out the service? Would you like a personalised quote? Contact us at +39 0119953889 or  +39 3669253261. Or write to us. We will be happy to clarify any aspect of our services.
---